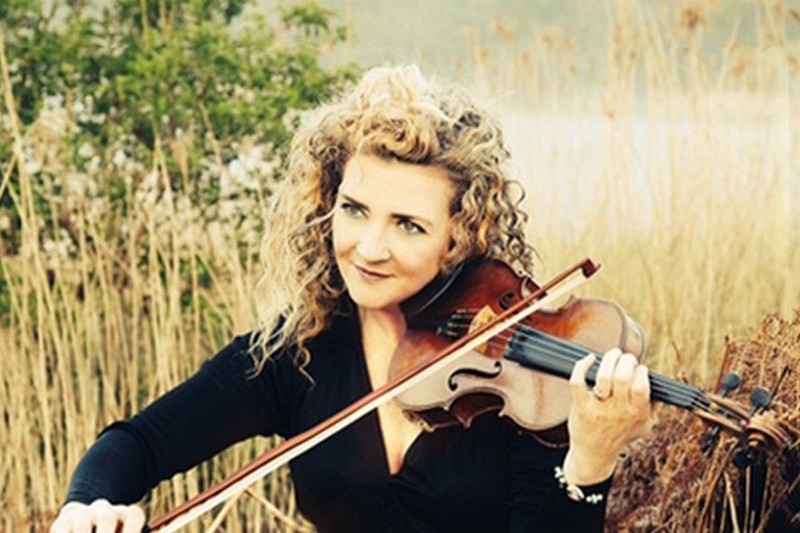 Declan Townsend - The Irish Examiner, September 2009
---
Perfect music for a Summer evening was what these gifted artists, one a violinist, the other a guitarist, provided in the third Thursday night concert of this year's Festival in the lovely West Cork village. This was the final concert of a seven-venue tour and both players were at the top of their form, playing with seemingly effortless virtuosity, perfect balance, thoughtful, sensitive phrasing, great variety of tone, and excellent interpretation, in easy-listening music that spanned four centuries.

The clarity of O'Toole's part playing, and his variation of tone colour in the Fantasie by John Dowland (1563-1626) impressed from the start and his accompaniment of Cooney's Baroque-style tone in Dowland songs was most sensitive. They followed these with three works for violin and guitar by Paganini, a virtuoso player of both instruments, and Nathan Milstein's virtuosic variations on a Paganini theme. Cooney's technical brilliance and wonderfully warm tone in each of these fireworks-filled showpieces was matched by splendidly supportive accompaniment.

The growth in the maturity of O'Toole's playing was especially evident in Torroba's Suite Castelliana and de Falla's Homenaje a Debussy. Crystal clear articulation, strong rhythms, lovely dynamic contrasts and constant awareness of atmosphere and colour marked these gripping performances.

... their extremely free interpretation of Granados' well-known Andaluza restored the spirits. This was wonderfully intimate, sincere playing. Elegant, superb transcriptions of de Falla's Six Popular Spanish Songs played with understanding, warmth, passion and character almost brought this splendid concert to an end, but then they added a hauntingly beautiful transcription of the Adagio from Rodrigo's Concierto des Aranjuez that was quite spell-binding.